FERTILIZER
Το φυσικό οργανικό λίπασμα AGROFER παράγεται από κοπριά πουλερικών, χωρίς την πρόσμιξη άλλων υλικών, με την ιαπωνική μέθοδο ζύμωσης HOSOYA .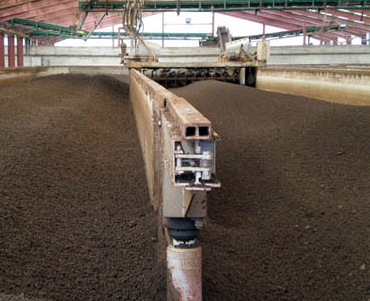 The natural organic fertilizer AGROFER is produced from poultry manure with the Japanese HOSOYA fermentation method.
Thanks to its high content of organic matter, AGROFER improves the structure of the soil and the productivity & quality of the harvest.
 It is odourless & free from weed seeds and harmful microorganisms.
Compared to similar products (manures of other animals, soil improvers based on lignite, peat, etc.) AGROFER has 5 times the content of the 3 primary nutrients – nitrogen, phosphorus, potassium.
Suitable for all crops, it has excellent results on vegetables, vines, olives, citrus fruits, potatoes, bananas, asparagus, strawberries, cereals.
Available in 25 kg pellets package.